The Fort McMurray International Airport (YMM) hosts annual events for the community to enjoy and as an opportunity to fundraise for local non-profits. Events include Easter, Halloween, and Christmas events.
These family-friendly events allow YMM to showcase the terminal and its amenities while also treating residents to an entertaining experience. Each event supports local social profits and community initiatives, such as the United Way Fort McMurray and Wood Buffalo, the Wood Buffalo Food Bank, Santas Anonymous and many others.
Follow us on social media to see our upcoming events!
---
MONDAY, SEPTEMBER 25, 2023 AT 6 PM – 7 PM
YMM Digital Art Exhibit Launch featuring Living North by Crystal Mercredi
Fort McMurray International Airport – Observation Deck on the 3rd Floor
Join us for the inaugural launch of the Fort McMurray Airport Authority's new digital art program at the Fort McMurray International Airport on Monday, September 25, from 6 p.m. to 7 p.m.
Award-winning photographer Crystal Mercredi will be the first artist to display her photography exhibit, Living North, through the new art program. In celebration of Alberta Culture Days, join the FMAA and the featured artist on the Observation Deck (3rd Floor).
FMAA aims to celebrate and promote arts and culture by displaying artist exhibits on digital screens throughout the terminal and its website. The YMM Digital Art Exhibit program will provide a unique opportunity for artists to showcase their talent to a large and diverse audience of travellers from around the world.
The free event is open to the public, and local artists are welcome to discuss future opportunities available with the new program. Light refreshments, snacks and free parking will be available.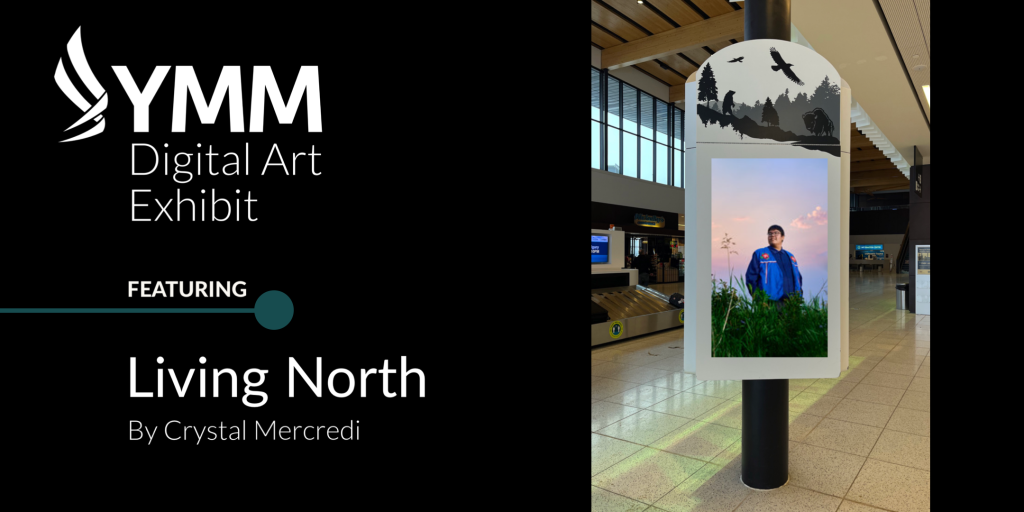 SATURDAY, OCTOBER 21, 2023 AT 11 AM – 4 PM
YMM Pumpkin & Planes Family Fun Event
Fort McMurray International Airport
You're invited to the YMM Pumpkins & Planes Family Fun Event, in support of United Way Fort McMurray and Wood Buffalo.
Join us for an afternoon of Halloween fun with games, activities, contests, prizes, and most importantly, treats!
Purchase your Pumpkins & Planes Passport to access all the fun and games. Passports are $5/each + service fee. *Note: Parents/guardians do not need tickets. Be sure to come during the time slot identified on the ticket. *
All the funds raised will support the United Way. Parking validation will be provided.
SENSORY-FRIENDLY TIME SLOT AVAILABLE: During our sensory-friendly time slot, children are invited to enjoy activity stations in a calm, quiet and relaxed setting. The third-floor of the terminal is a designated quiet space, as well as the Quiet Room on Arrivals Level 1, located behind the Information Desk. Limited spots available to ensure adequate space and limited noise.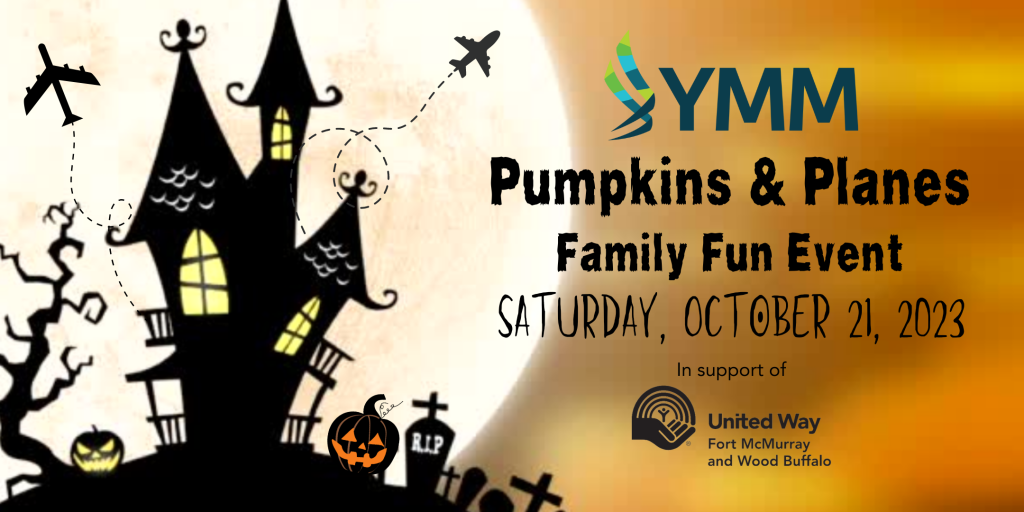 Easter Family Fun at YMM 2023
---