The Fort McMurray Airport Authority was incorporated under the provincial Regional Airports Authorities Act in 2009. The first board was formed in 2010 and acquired Fort McMurray Airport from the Regional Municipality of Wood Buffalo. Under Alberta legislation, the Airport Authority is legally and financially independent, and operates as a non-share capital organization.
Monthly passenger statistics are updated on this page around the 15th of the following month. If you have specific questions about the data, please email Info@FlyYMM.com.
To download archived passenger statistics with greater detail, see the bottom of this page.
43,524
Total aircraft movements in 2022
320,319
Passengers in 2022 (40% increase compared to 2021)
Year-To-Date (January-August 2023)
Total Passengers: 240,842
Change From 2022
Commercial: 16% increase compared to 2022
Charter: 153% increase compared to 2022
Total: 18% increase
Yearly Passenger Stats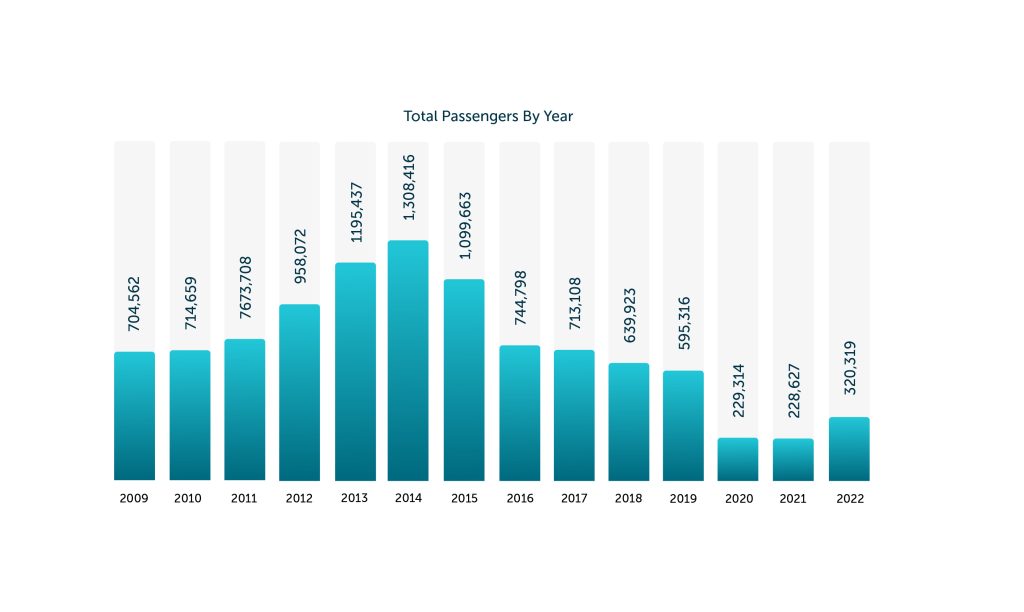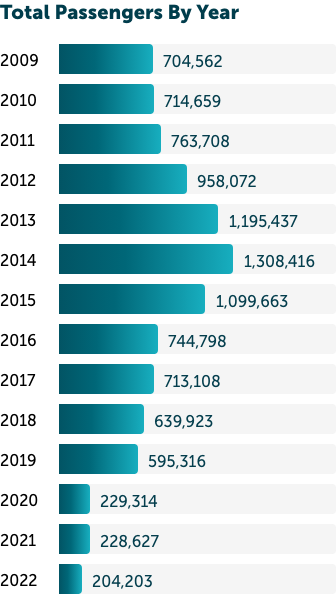 Archived Passenger And Aircraft Movement Statistics
Click on the links to view/download PDF documents of historical passenger statistics.