Pet Policy
YMM welcomes pet travellers at our terminal! Guests will find pet-accommodating areas throughout YMM. We ask all pet owners to adhere to carrier policies to ensure a safe and enjoyable experience for all passengers.
Please be advised pets must be kennelled or leashed at all times, picked up after, and cannot enter food service establishments unless they are certified service animals. Please be sure to respect the space of other passengers.
Animal Relief Area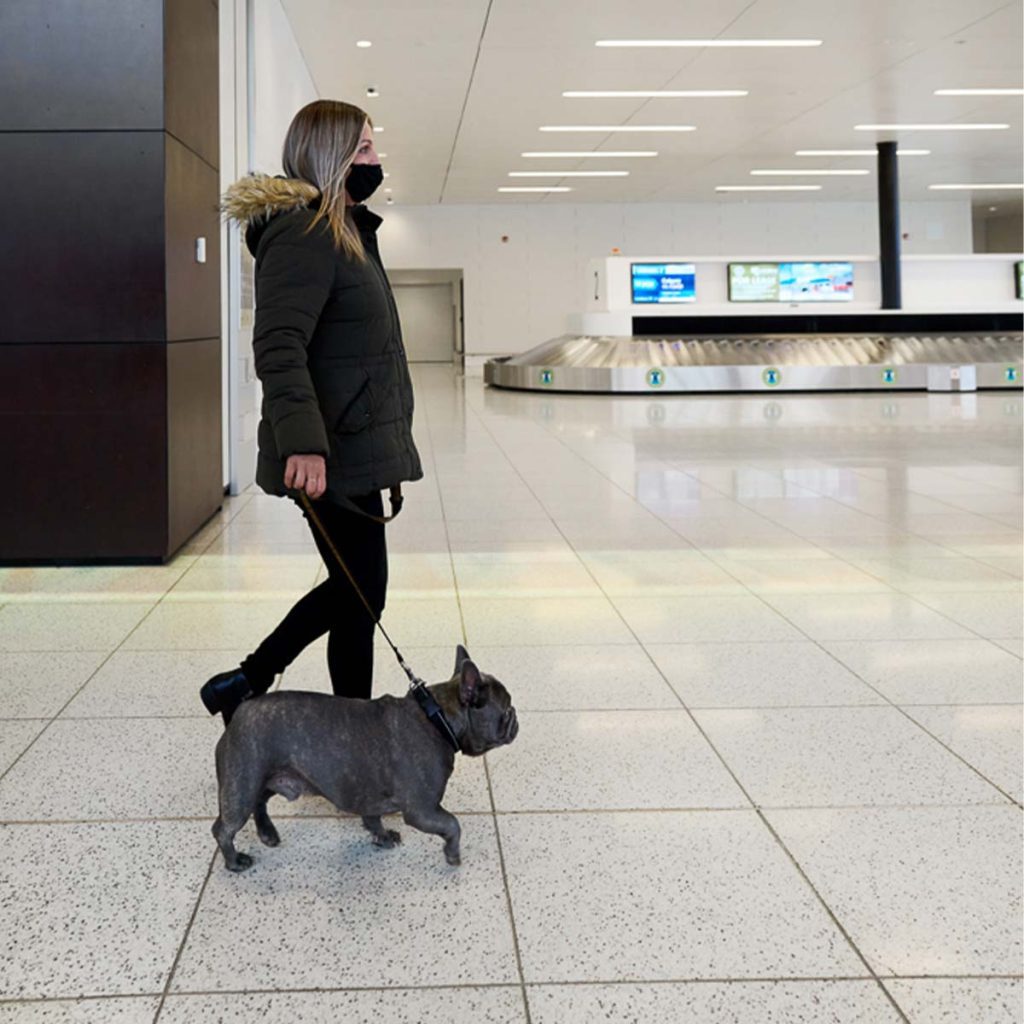 Before Security:
At Arrivals on Level 1, three pet relief areas are on-location, two inside separate single-person washrooms; one located on the right side of the terminal entry, one by Carousel 2 and one outside in the courtyard (courtyard entry/exit located between baggage carousels).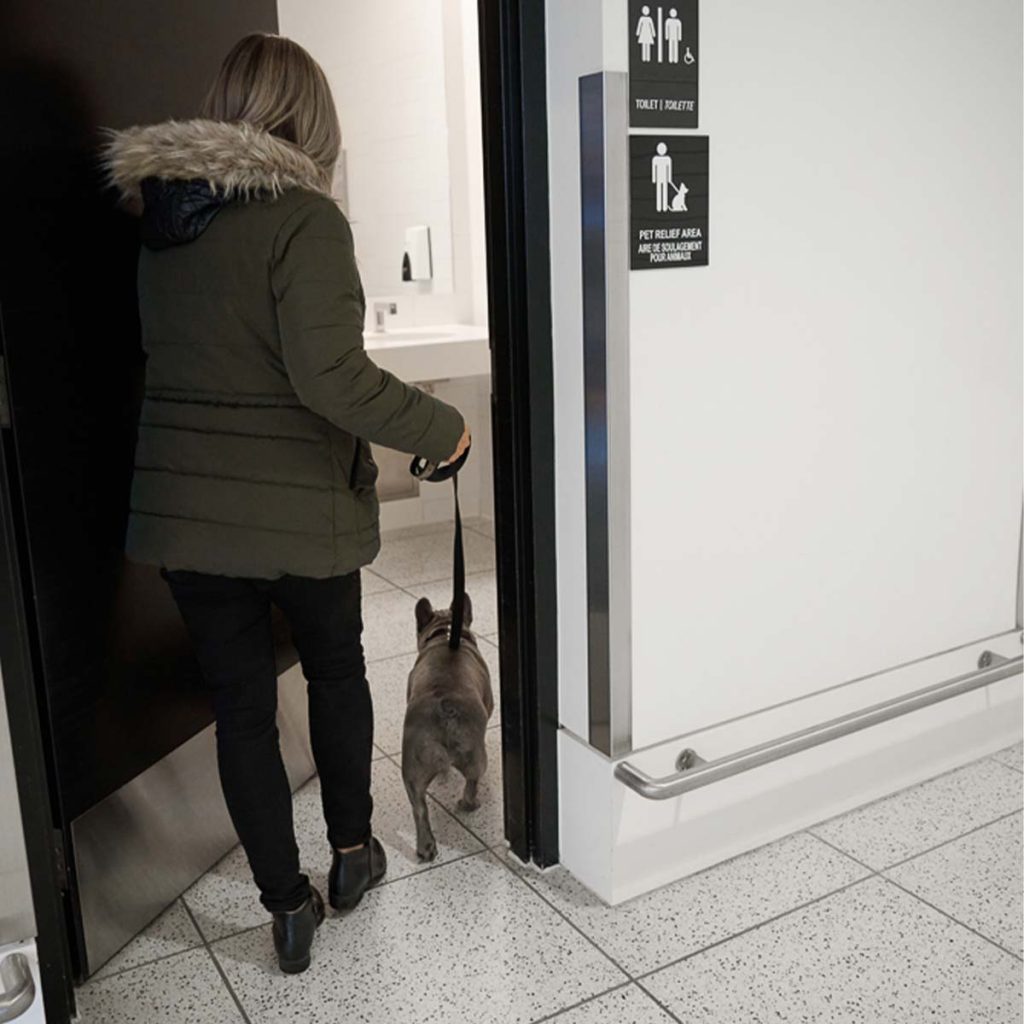 After Security:
Several pet relief areas are available at Gate 1, 2 and 4 washrooms. Look for signage throughout the terminal. Sanitation supplies are available. Do not flush supplies down the toilet, be sure to discard them in provided garbage bins.
Pick-up Locations for Pets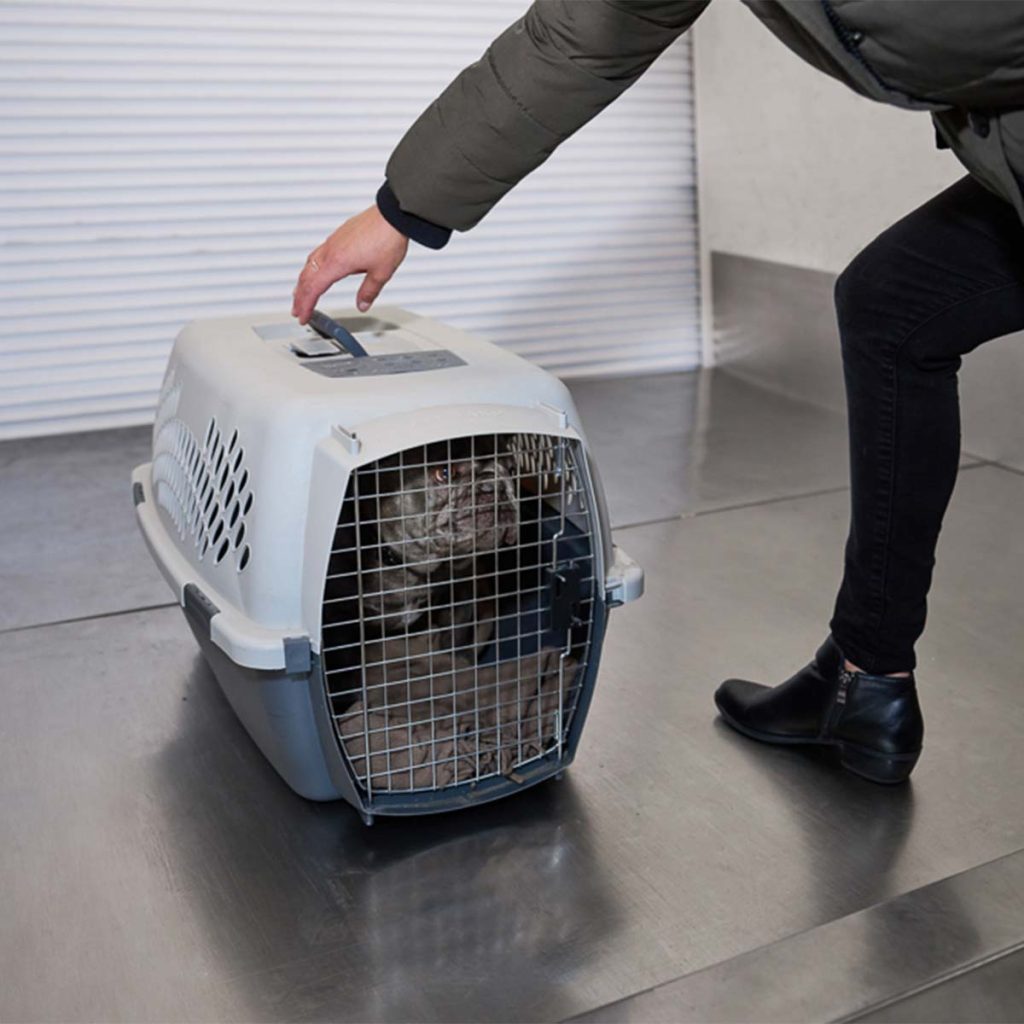 If your pet is travelling on your flight, it will be delivered to Oversized Baggage Claim, located across from the Information Centre booth. If your pet is being shipped separately as cargo, you will need to visit the airline's cargo office. Follow the road signage on the second roundabout to the cargo area to get to these offices.
Foreign Travel with Pets
The Canadian Food Inspection Agency (CFIA) has import requirements for all animals and animal products entering Canada. Please check the CFIA website for importing pets.